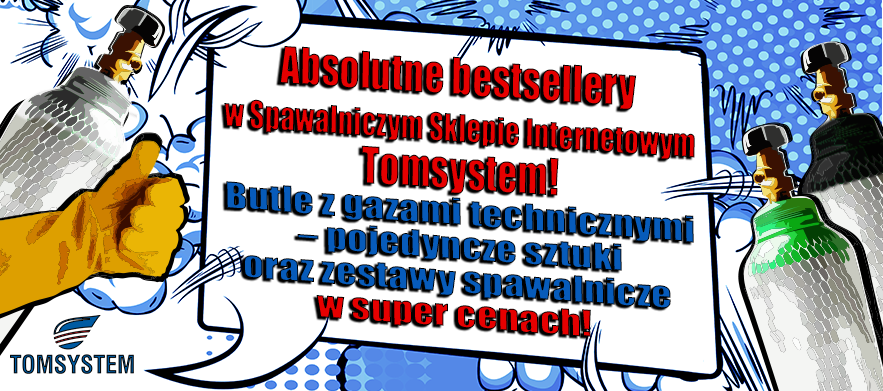 Gazy techniczne to gazy lub ich mieszaniny, szeroko stosowane w wielu dziedzinach życia, w tym w przemyśle podczas procesów produkcyjnych.
W spawalnictwie gazy klasyfikowane są do dwóch grup – palnych i osłonowych. Najczęściej stosowane gazy palne to Acetylen oraz Propan, zaś gazy osłonowe to  Argon, Dwutlenek Węgla, Hel, Azot, Wodór oraz Tlen (który co prawda nie jest gazem osłonowym, ale wpływa na podniesienie temperatury spawania oraz większą stabilność i czystość płomienia, dlatego wykorzystuje się go do spawania łukowego jako  dodatek do innych gazów).
Dobór odpowiedniego gazu osłonowego (lub mieszanki gazów), optymalizuje kształt, rozmiar, porowatość oraz wtopienie spoiny, a także przyspiesza cały proces spawania i minimalizuje ilość odprysków. Dzięki gazom osłonowym proces spawania jest optymalny oraz wydajny, a spoina wytrzymała, odporna na korozję oraz na wszelkie obciążenia dynamiczne.
Dwa z najczęstszych procesów spawania łukowego – MIG/MAG oraz TIG – wykorzystują osłonę gazową, aby zabezpieczyć metal spoiny przed zanieczyszczeniem atmosferycznym.
Co polecamy w naszym Spawalniczym Sklepie Internetowym? Gazy techniczne w pojedynczych butlach oraz w zestawach spawalniczych w rewelacyjnych cenach!! Sprawdź>>