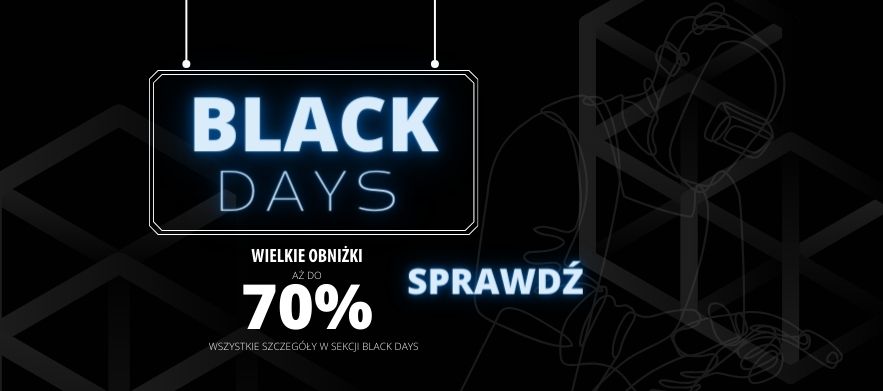 Czas na szaleństwo zakupowe w Spawalniczym Sklepie Internetowym Tomsystem! Przygotowaliśmy mega promocje cenowe w ramach wyprzedaży Black Days! Przygotuj się na niezapomniane zakupy i oszałamiające rabaty, które dosłownie odbiją Cię od ziemi!
Dlaczego warto?
Mega rabaty na wiele bestsellerowych produktów!
Darmowa dostawa przy zamówieniach za minimum 150 zł*!
Gwarancja satysfakcji!
Odwiedź nasz Sklep Internetowy i odkryj najlepsze okazje cenowe w zakładce WYPRZEDAŻ / BLACK DAYS>>!
Nie przegap tego wyjątkowego okresu zakupowego! Black Days to więcej niż wyprzedaż – to prawdziwe święto oszczędności!
Zapraszamy!
* Wyjątkiem są zamówienia drutów, elektrod lub urządzeń spawalniczych o łącznej wadze 30 kg lub większej oraz butli z gazem o pojemności 20l lub większej, przy których jest możliwy darmowy odbiór osobisty lub płatna dostawa kurierem w formie palety – koszt kuriera z paletą doliczany jest bez względu na wartość zamówienia.